Counting on a Friend Coloring!
1-2-3 You can count on me! Where will Patsy and Angelina be next…at the playground? Bowling? Taking in a movie? You decide! Download the "Counting on a Friend" coloring sheet below:

Download PDF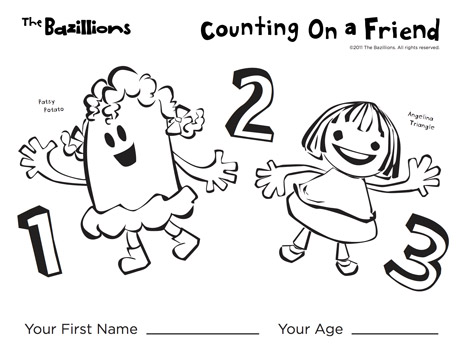 Send us an image of your artwork and we'll post it on our web site!