Bazillions on BatteryPOP! Go get popping!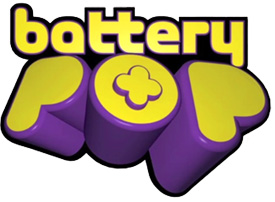 We're thrilled to announce that our videos are now available for viewing on BatteryPOP! a great new place to watch videos just for kids and families, absolutely FREE!
Here's how it works — to support a video or artist, all you need to do is create an account (which is actually pretty fun — they have all sorts of cool nicknames and avatars to choose), go to your favorite video and POP IT!

We're counting on you, Bazillions fans! Go get popping!
Thanks for your support!